Make the Right Call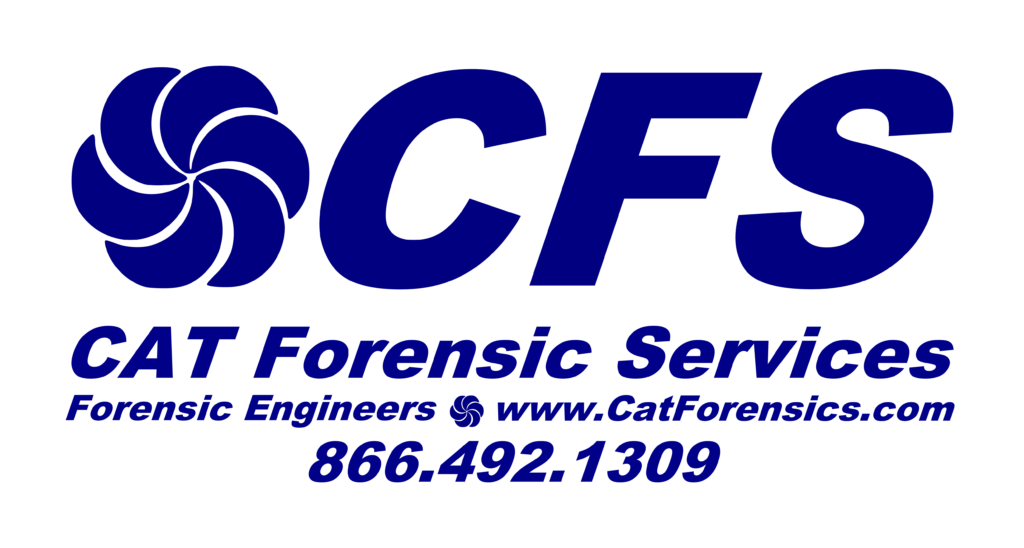 CAT Forensic Services is a Forensic Engineering firm that provides a variety of services to assist our clients in determining the cause of damage in residential, commercial, and agricultural structures.
Please contact us for more information through our online form or call 866-492-1309 for more information.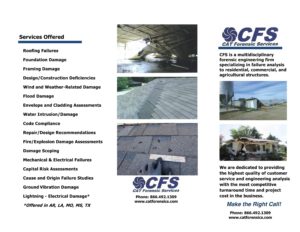 We are a multidisciplinary forensic engineering firm specializing in failure analysis to residential, commercial, and agricultural structures.
We are dedicated to providing the highest quality of customer service and engineering analysis with the most competitive turnaround time and project cost in the business.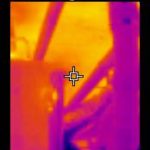 Our talented team of engineers, scientists, and technicians provide a variety of forensic services related to failures of residential commercial and agricultural structures.
The CAT Forensics Difference
Our conclusions are clear, concise, decisive and unbiased. Unparalleled report turn-around times.Our goal is to discover and report the truth about any forensic issue.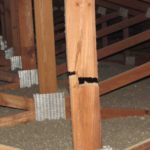 We provide fast, accurate, and unbiased evaluations of structures following tornados, floods, hurricanes, hailstorms, earthquakes or other natural or man-made events. Please contact us for further information.
Services Offered
Foundation Damage
Framing Damage
Design/Construction Deficiencies
Wind and Weather-Related Damage
Flood Damage
Envelope and Cladding Assessments
Water Intrusion/Damage
Code Compliance
Repair/Design Recommendations
Fire/Explosion Damage Assessments
Damage Scoping
Mechanical & Electrical Failures
Capital Risk Assessments
Cause and Origin Failure Studies
Ground Vibration Damage
Lightning – Electrical Damage*
*Offered in AR, LA, MO, MS, TX
Our Geographical Footprint
We currently provide services in Arkansas, Alabama, Florida, Georgia, Kansas, Louisiana,Missouri, Mississippi, Oklahoma, South Carolina, Tennessee, and Texas.
---